Tatiana is nominated for favourite Canadian Star. You can vote as many time as you want!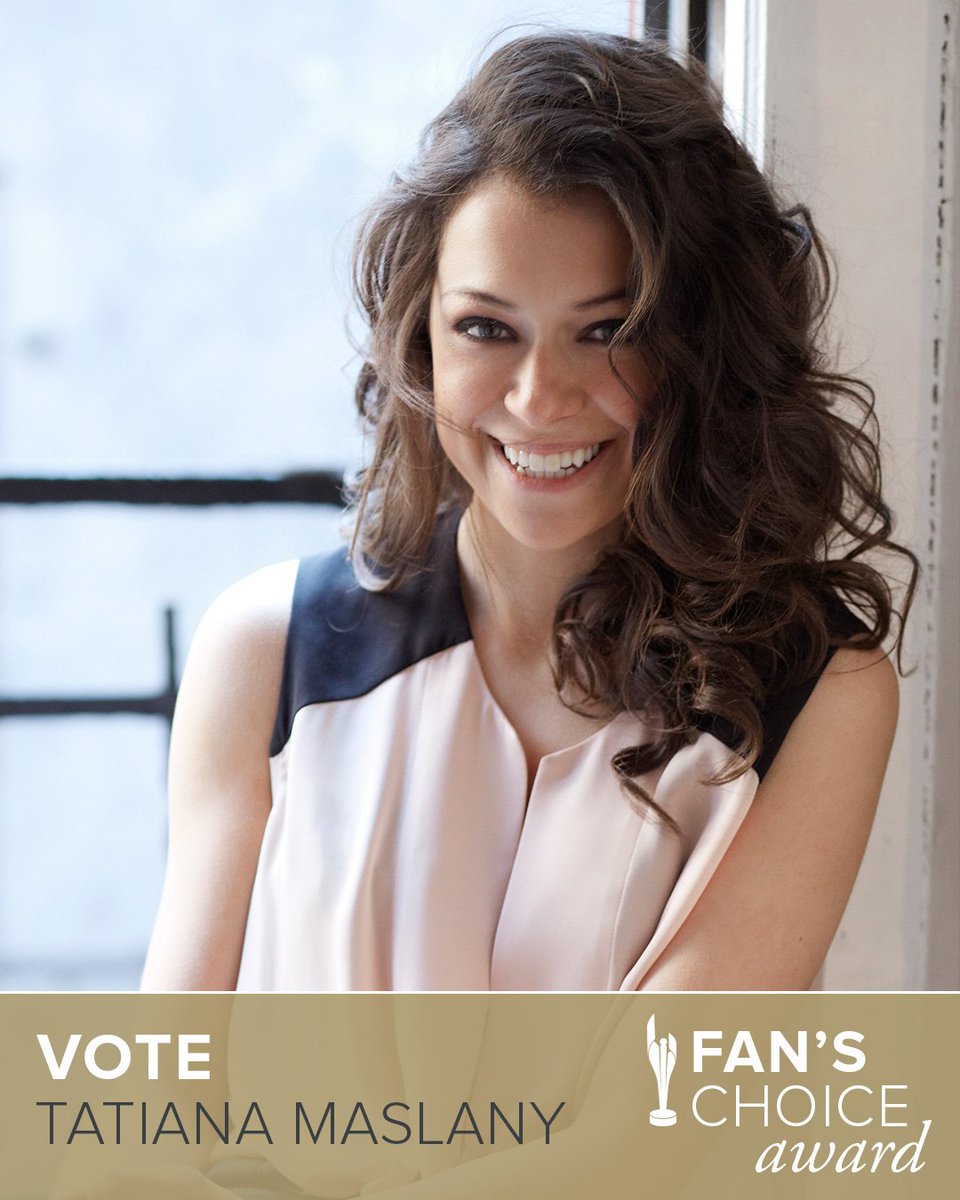 Prepare your goodbyes, sestras: Orphan Black's final season has a premiere date.
BBC America announced Tuesday the sci-fi drama's fifth season will launch on Saturday, June 10 at 10 p.m. ET.
Additionally, BBC America revealed Tatiana Maslany, who won her first Emmy for fronting the show as several Leda clones in September, will join the full cast for a panel discussion at PaleyFest on Thursday, March 23 in Los Angeles. Jordan Gavaris (Felix), Maria Doyle Kennedy (Mrs. S), Kristian Bruun (Donnie), Kevin Hanchard (Detective Art Bell), Evelyne Brochu (Delphine), Ari Millen (Ira and Castor clones), and Maslany's acting double, Kathryn Alexandre, will appear alongside the actress, as will series co-creator and writer, Graeme Manson.
Last June, the network confirmed the cult hit would conclude with season 5.
"We are excited to deliver an epic conclusion to the tale of Sarah and her clone sisters," co-creators John Fawcett and Manson previously said in a joint statement. "The past four seasons have been a phenomenal adventure and we are eternally grateful to our loyal fans who have loved the twists and thrills of our weird little show. We are thankful to our partners at Temple Street, and to BBC America and Space for their support and giving us the opportunity to end on a high."
Since premiering on BBC America in 2013, the program has aired 40 episodes and has garnered significant critical and industry praise, earning major nominations at the Golden Globes, Screen Actors Guild Awards, and the GLAAD Media Awards in addition to Maslany's Emmy victory.
The Women's March movement can count the Clone Club among its supporters, according to Orphan Black star Tatiana Maslany.
The Canadian actress posted several photos of herself in character on Instagram on Tuesday, along with the caption, "Some gals who wished they could've been at the #womensmarch and whose [hearts] are on fire for all those who were. #thefutureisfemale #cloneclub."
The Emmy winner included photos of herself in character as scientist Cosima, former assassin Helena, and soccer mom-turned-criminal Alison — a handful of the 11 different clones the actress has played on the hit BBC series, which prominently features feminist themes.
The Instagram post follows a slew of social media updates from Maslany in support of the Women's March on Washington and its sister marches around the globe on Saturday, the day after Donald Trump's inauguration. On Saturday, Maslany posted an Instagram video from the Women's March in Toronto, Canada. "My heart is pounding seeing all the beautiful images of protest and solidarity from around the world," she wrote. She also tweeted, "Sending love solidarity strength to everyone across the world marching for human rights!!!"
More than 3 million women in the U.S. alone marched in support of the rights of women, people of color, and marginalized communities.
Page 1 of 11